This 60-minute Webinar shows how medical device, industrial machine, and process control manufacturers and researchers are leveraging fiber optic temperature sensors to get accurate, repeatable, and safe feedback in the most challenging operating environments including high-voltage applications, high magnetic fields, RF fields, microwave ovens, and radiation.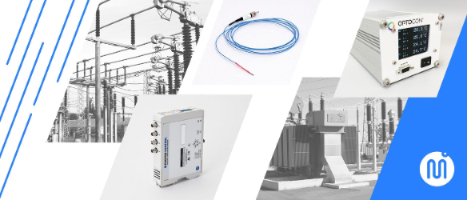 Temperature plays a crucial role in medical care, power, and industrial process control applications, and fiber optic temperature sensors are passive, non-electrical, all-dielectric, and inherently safe. In fact, fiber optic thermometry outperforms conventional technologies such as thermocouples and RTDs in harsh and electronics-challenged operating environments. Topics covered in this Webinar include:
Principles and benefits of fiber optic temperature sensor technology
How fiber optic temperature sensors can be used to address unique engineering challenges
The latest single-point and multipoint fiber optic temperature sensors
How to engineer an end-to-end fiber optic temperature sensor system
An audience Q&A follows the technical presentation.
Speaker:
Dennis Horwitz, Technical Sales Manager, Micronor LLC
Moderator:
Lisa Arrigo, Tech Briefs Media Group