3D Graphics System Provides Pilots with Detailed Situational Awareness
Rockwell Collins (Cedar Rapids, IA), a designer of communications and avionics systems for the aerospace and defense industries, has selected the AMD Radeon™ E2400 embedded graphics processor for inclusion in its integrated flight deck product, Pro Line Fusion™. Chosen for its 3D graphics rendering capabilities, the E2400 generates realistic graphical models of the external aircraft environment to improve awareness of terrain, obstacles, and runways in low-visibility conditions. Pilots use the critical information to make informed decisions through the various phases of flight.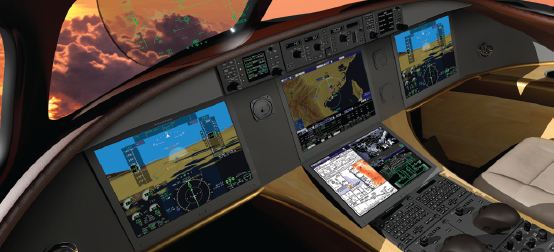 The AMD Radeon E2400's 3D graphics technology delivers real-time terrain imagery to the 15.1" primary flight deck LCD displays. 3D graphics acceleration support is provided for OpenGL 2.0, Shader Model 4.0, anti-aliasing, anisotropic filtering, and texture compression. Power management features include the flexibility to adjust clock settings to help reduce power consumption as needed.
Advanced Micro Devices (AMD)
Sunnyvale, CA
408-749-4000
www.amd.com
For Free Info Visit http://info.hotims.com/40436-507